Are You Ready for a Change?
Overcome doubt, connect to your purpose and unlock your confidence. Live a life that's deeply connected to your heart — guided by your Spirit.
This isn't change.
This is Transformation.

This Is Perfect For You If You Want To...
Develop a Powerful Relationship With Your Divine Support System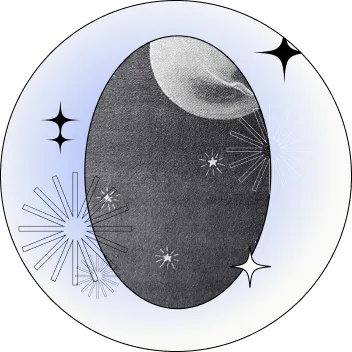 Be Free of Perfectionistic, Critical, Fearful Thinking
Take Control of Your Life and Have a Spirit-led Plan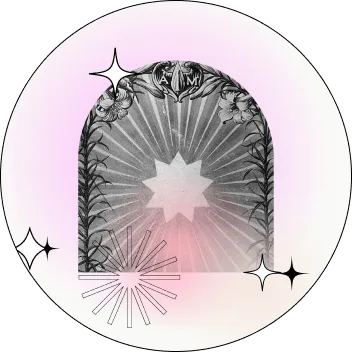 Empower your Intuition to Find Simple, Grounded Solutions
Embrace Creativity and Fun to Improve Your Life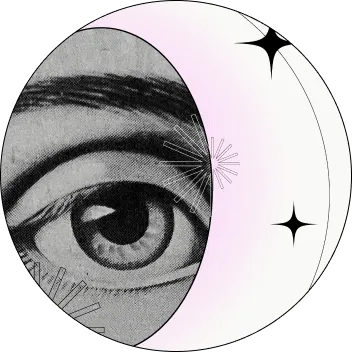 Own Your Intuition and Be Guided Moment by Moment
Heal Soul Wounds and Limiting Beliefs of Self-Doubt and Sabotage
I Come From a Long Line of Intuitives
I grew up in a spiritual classroom, surrounded by incredible teachers from Louise Hay, Wayne Dyer, Deepak Chopra to my Nana and mom. I started my formal esoteric apprenticeship with my mom, Sonia Choquette, at 12 and have spent the past two decades traveling and teaching these principles.
As a fourth-generation intuitive, my grandmother and mother taught me from birth, your most important sense is your 6th sense — your intuition.
Let me help you call back the pieces of yourself that you lost touch with or had to hide.
Live life from the inside out and let your true Self shine.

A few years ago, my life fell apart. Living in Chicago, I was deeply unhappy and disconnected.
When I tried to "figure out" my plan I was filled with so much fear, doubt, uncertainty.
But, my intuition told me to move out of Chicago — by the end of summer.
The challenges seemed overwhelming but I trusted my guidance to take the leap. The moment I said, yes, to my Spirit – and stepped out of my comfort zone and into the unknown, life became a creative connected playground.
My business blossomed — I blossomed. I traveled the world, moved to Paris, and met my partner. 
If I had held onto my desire for comfort, then I would still be freezing and miserable in my Chicago apartment. (It did have a great backporch!)
The life you truly want is just beyond your comfort zone — the unknown is just a stepping stone. It's not dangerous — it's just different and best of all, the most wonderful discovery you'll make.
When you reconnect and share your brilliant Spirit, the return is more than material — it's a life that's deeply connected to your purpose, Divinely protected and guided — liberating your true, confident and joyful Spirit.
If you're reading this, your Spirit brought you. It's time to simplify your life. Live with meaning, purpose, and soul-satisfaction.
The time is now.

What Other Students Are Saying About The Program
Sonia is an exceptional mentor and coach, she has been my teacher, my guide and cheerleader, and I am so grateful for her wisdom and support during some of the most challenging times in my life.

What makes her so unique is that you don't even have to explain too much about how you're feeling; she intuitively picks up on your energy and puts your experience into words with clarity and lightness.

I trust her completely with all the most sensitive feelings, and she 'sees me' at a soul level, which is deeply affirming and healing. The times when I felt no one quite understood, or quite held the space for me that I needed, Sonia was there and she understood. She is the real deal!
When I decided to go for the mentoring with Sonia I had spent some time on my own trying to connect with my intuition with little success. I had always relied on my intellect to get me through life – getting good grades in college and being a smart professional – so I was used to ONLY using my left brain and had a really hard time connecting with my intuition and creativity.

Sonia has such an amazing, non-judgmental, uplifting vibe; just speaking with her helps you change your attitude. Working with Sonia has been incredibly helpful – and so much fun.

She helped me reconnect with myself, with my body, with play and having fun. She's very down to earth in a non-woo-woo way and while meditation certainly can help, you don't need to be a master yogi nor a ghost whisperer in order to connect with your intuition and learn to make better decisions based on your gut feeling.

Sonia's mentorship has helped me to 'unstifle' me, get me out of my head and into my body and heart; I've learned to really listen to my true inner voice.
I found Sonia at a time in my life when I didn't know what I needed but I knew I could not keep going the way I was going, and I just wanted to talk to someone close to my age who could understand how my day-to-day life actually felt.

I brought my broken, desperate self to our calls and Sonia met me with so much grace, ease, patience, and humor that I felt completely understood and safe. Her intuition is so sharp that it blew my mind every time she was able to identify how I felt and what I needed to hear even when I had no idea what to say. She showed me how to see the intuition that I've always had and how to wake up my sweet spirit enough to access my inner guidance, even in moments when things felt so bad that I couldn't see how it would ever get better.

I learned how to dance through trauma (literally), discover how accurate my intuition is when I listen to it, and break my way out of a toxic relationship without abandoning my heart. Sonia's dedication to me changed my life more than any one thing I've ever done before. Her work with me was so personal and powerful that things clicked into place for me so much faster than when I just read or watched general content because it was all tailored specifically to me.

Sonia loves so hard, shines so genuinely, and helped me find my truth and feel better so much that now I can't even imagine how I lived before the way I live now, with my intuition leading the way. I tell everyone about Sonia because she is the literal best real-life teacher for our generation, and we all super need to get in touch with how intuitive we are! Trust me, your happiness is worth this investment.
Sonia is a true blessing and a great light. She's highly intuitive, supportive, loving and wise. I love her fun spirit and how much she cares.

She's offered me great insight and tools to help navigate through a difficult time. She's just amazing and she's exactly who I needed at this time in my life.

Not only is she taught by the best teacher I've ever studied with, but she too is a force of love and guidance to be reckoned with. I feel like I've known her forever even though it hasn't been long. She is an incredible guide and a soul sister through and through.
I have been working with Sonia for several months. She has a caring, supportive, grounded presence that helps me trust and open up.

Our sessions are a combination of me sharing various challenges and her providing insight, feedback, and guidance. While the guidance is spiritual, it is also rooted in practical steps that make sense and ultimately helps me grow into the person I want to be.

I appreciate the fact that she is truly connected to my spirit and is focused on helping me find my way.
Before working with Sonia, I'd never known what it felt like to have someone connect with me at a deep soul level.

In truth, I didn't even know that kind of connection was possible – a connection where someone: sees straight into my soul; understands the pain, self-doubt and confusion that lives there; and brings wisdom that doesn't just solve my problem at a surface level but, instead, actually sets a part of my soul free. 


But that's exactly what Sonia does; every time we connect, she sets more and more of my soul free – free to see straight into my own soul; free to be myself; free to trust myself; free to trust life; free to feel safe in this world; free to know I belong in this world; free to let go of what needs to go and accept what needs to stay; free to, finally, be free.

I am forever grateful to Sonia.

Confidence
Free yourself from insecurity and overthinking.

Clarity
Know who you are — and move toward to your goals without hesitation.

Connection
Open up to the support of the Universe, your guides, and build meaningful, real-life relationships.
Inside Out Mentoring Program
We'll get crystal clear clarity on your goals, empower your intuition & create a permanent, soul-level transformation that'll last for a lifetime in this custom one-on-one program.
Book a FREE 15-minute consultation where I'll personally hop on a call with you to answer any questions you might have and see if working together is a good fit.
The Life You've Always Wanted Is Right Around The Corner
Imagine being fully aware of your intuition, having crystal clear clarity on your purpose, and living completely aligned with your highest self every single day.