You are intuitive. We all are. It's the way we're naturally designed to live. Connected to your Spirit, guided by your intuition, and supported by your thinking mind — from there you're clear on who you are, what you want, your innate gifts and purpose.
Centered in this deep knowing, life simplifies — and you step into flow.
You're assured, confident and guided along your path by your intuition, guides and helpers.
When your Spirit — your innate Divine Self — is the driver of your life, with your logic mind riding shotgun, life simplifies.
Your head and heart are meant to be the best of friends.
What are you waiting for?
I'm a fourth-generation intuitive — a fancy word for psychic — and I've dedicated my life to teaching women, just like you, to uncover their innate gifts, quiet overthinking, and confidently reconnect to your greatest gift, your intuition.

I started my formal esoteric training at 12 and doing readings and mentoring for over 2 decades.

I was raised to listen inward, to my intuition first, instead of others — and I'm going to teach you to do the same.

When you're overwhelmed, anxious, stuck, and can't seem to find your way — your Spirit will always guide you to your highest good, solutions, and support.

You're never alone — all you have to do is listen — and I'll show you how.
Your Spirit Wants You To Have A Life That FEELS GOOD.
Your intuition is the voice of your Spirit and it is the key to living a life connected to your deepest, spontaneous, creative, best Self.
Your Spirit wants you to have a life that FEELS GOOD. Your Spirit wants you to SHARE your unique gifts. And to TRUST yourself and know you always have Divine support. It will LEAD you to grounded solutions to whatever life throws at you. I'll help you learn that, too.
Back in 2008, I was doing psychic readings and mentoring from my black Mazda 3 in the parking lot of my college dorm — terrified if my friends knew I was psychic, they would ridicule me. Then the recession hit, and the world that was promised to my friends disappeared overnight.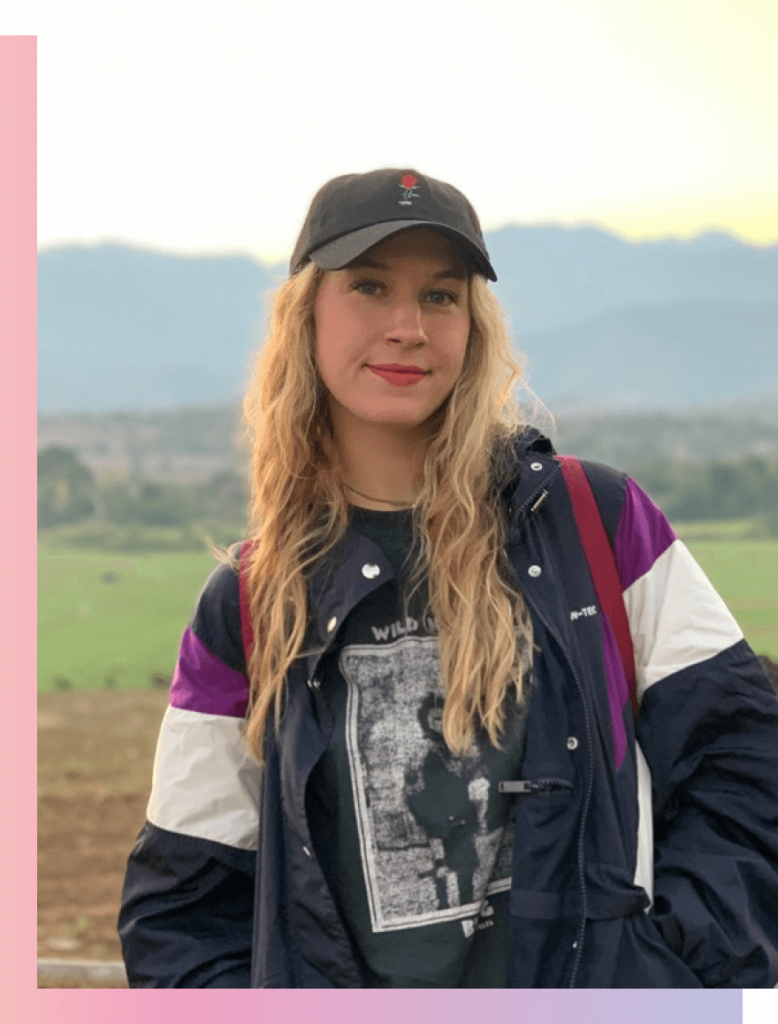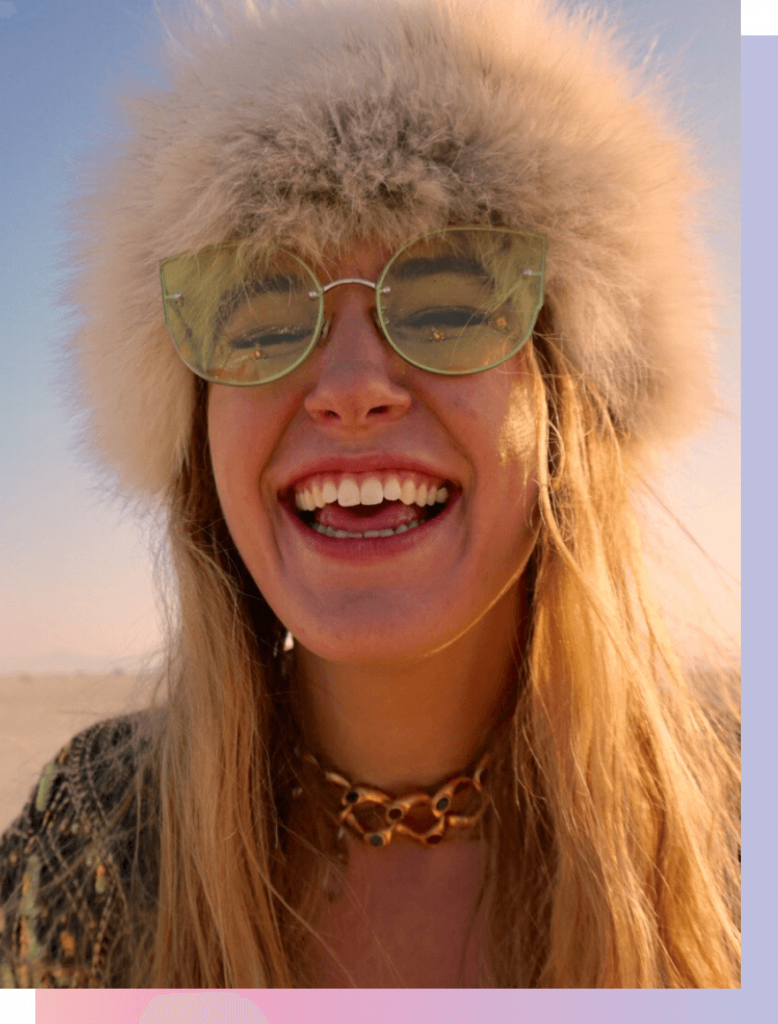 That's when I realized what I was teaching. I wasn't living — and although I had been given the tools, I first needed to nurture and heal the parts of myself that looked to others for approval. My inner empath overly soaked up the energy of who I was with, instead of letting me be who I am.
That's when I decided to stop hiding. I went from being an outsider trying to constantly fit in and figure out who I was, to someone with deep confidence and trust in myself. I became spontaneous and joyful, reconnecting with my Divine self, and seeing life as a creative, connected, playground where I was clear on who I was in present time. I stopped seeking approval from others and recognized that the only approval that mattered was that of my Spirit.
Many women see themselves in part of my journey.  I am passionate about helping them heal their relationship with their spirit so they can dream bigger, achieve more, and live a divinely, joyfully, grounded and guided life, that feels good.
My sister, Sabrina, and I wrote a book together called, "You Are Amazing: A Help Yourself Guide to Trusting Your Vibes and Reclaiming Your Magic".  I co-host a weekly family podcast with my mom, Sonia Choquette, and sister, Sabrina. I have traveled around the world teaching workshops to people on how to connect to their Spirit for the past 20 years. I have an online library of courses that make it easy to learn what I've learned, including my best-selling and most popular course, GET IN-TU-IT! Intuition 101.
What I love and most proud of is working intimately with people, both in my mentoring and intuitive soul readings, for over the past 18 years. It is a joy to plug women back into themselves and see their Spirit come alive as they step back into their confidence, unlock their creativity, and live courageously.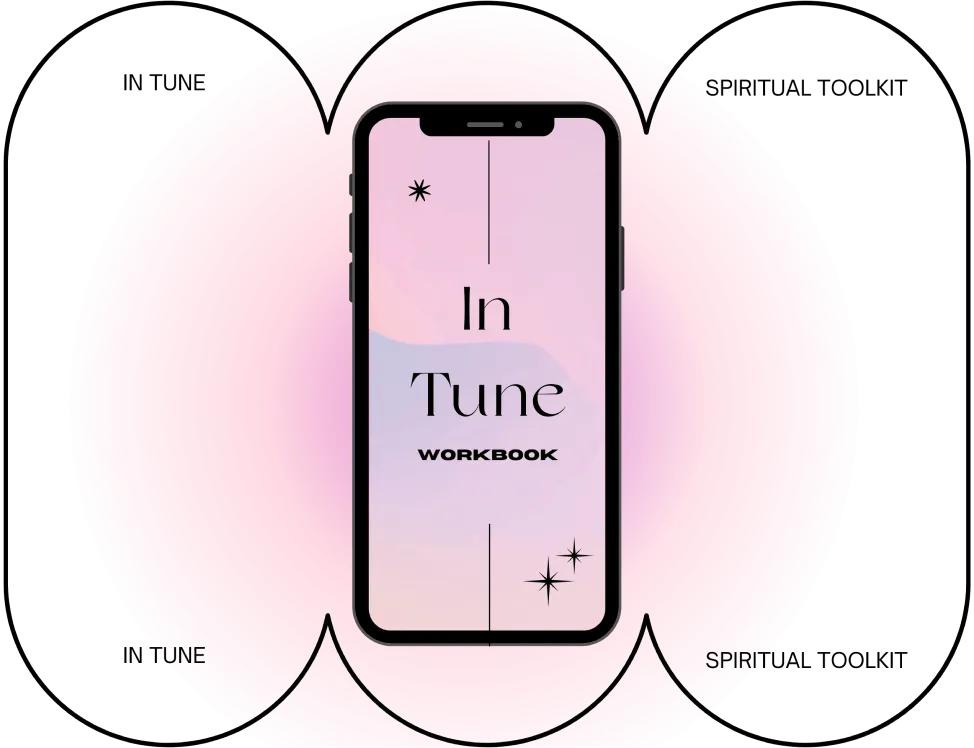 Your Free Spiritual Toolkit
Enter your email below for instant access to your own personal guided meditation audio and In-Tune workbook!